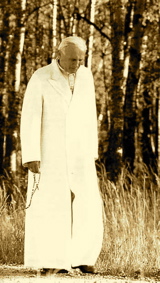 Fast and Pray on Election Day!
This is taken from the Priests for Life:
Pope John Paul II put it this way: "Above all, the common outcry, which is justly made on behalf of human rights -- for example, the right to health, to home, to work, to family, to culture -- is false and illusory if the right to life, the most basic and fundamental right and the condition for all other personal rights, is not defended with maximum determination" (Christifideles Laici, 1988).
A call for human rights while claiming authority to take away the most basic right – life – from unborn children is "false and illusory" precisely because if government can take away rights from some humans, then those rights aren't human rights at all. Such a politician, in other words, is saying that rights like health care only belong to some humans, not to others.