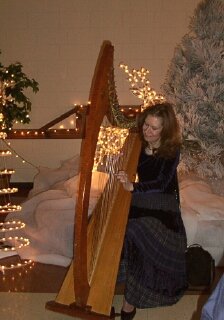 We have been listening to beautiful Christmas music on the harp. This is so relaxing and perfect for slowing down to appreciate this season of Jesus' birth.
I received my first Christmas harp tape from my older sister, Caryl, over 20 years ago and enjoyed it so much. This is still my favorite music for the Advent and Christmas season.
http://www.heavenlyharpist.com/christmas-music-cd.htm Just click on the highlighted ones to listen.